A traditional, Bible-preaching, independent Baptist church. We'd love to have you join us!
"A Walk of Faith" is a statement that we have chosen to describe the desired direction for the believers in our church family. Our faith is based on the authority and sufficiency of God's Word to set the direction for every aspect of life. We are thankful that Scripture provides instruction for our corporate church life. "Walk" is defined as advancing on foot at a moderate pace; to proceed by steps. As we consider "A Walk of Faith," are we advancing? What are the steps necessary? Are we willing to take them?
Sundays
9:00 AM Sunday School
10:00 AM Worship
6:00 PM Bible Study
Wednesdays
6:30 PM Prayer Meeting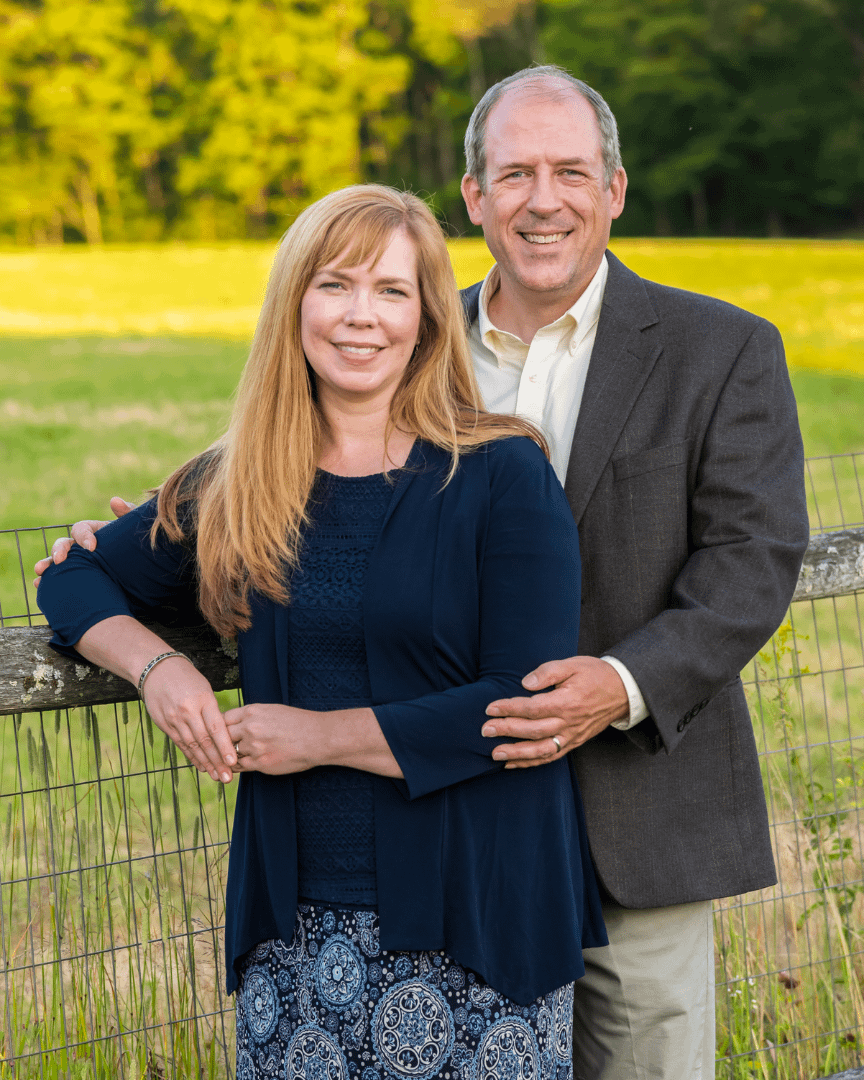 Pastor Brock Mawdesley grew up in Michigan in a Christian home where he accepted Jesus as his Savior as a child. After graduating from college and beginning a career in graphic design, he felt the Lord's call to full time vocational ministry. Pastor Mawdesley pursued further education at Bob Jones University Seminary and graduated in 2006 with an M.A. in Pastoral Studies and a Master of Divinity degree. In 2008, God called the Mawdesleys to Upper Cross Roads Baptist Church in Baldwin, Maryland, where Pastor Mawdesley served as the ministry's youth pastor. In September of 2019, the Mawdesleys once again felt God moving them and Pastor Mawdesley accepted the position of senior pastor at Village Chapel Baptist Church in Weare, New Hampshire.
Leslie Mawdesley grew up in Maryland and accepted Christ as her Savior by her mother's bedside when she was 5 years old. She committed herself to full-time ministry after her youth group went on a missions trip to Mexico. She studied Spanish at Bob Jones University with a burden to serve the Lord on the foreign mission field. The Lord eventually led her to graduate school at BJU, where she obtained a master's degree in counseling. Brock and Leslie were married in June 2003 and have been blessed with four boys: Arden, Luke, Kendall and Hudson.