We share Christ intentionally through relationship building in our community.
We serve others sacrificially to reflect God's love devoutly.
We equip the saints to better carry out the mission of the local church.
Village Chapel Baptist Church began as a Bible study in May 2002.  We held our first service on June 30th of that year in a remodeled barn and remained there for the summer until our church moved to the Francestown Elementary School in September 2002.
Three and a half years later in May of 2006, we moved into the old Weare Middle School on Mother's Day. We were able to meet there for a year until the construction of the new Middle School building and demolition of the old one necessitated our move into the Center Woods Elementary School for the summer of 2007.
In October of 2007 we moved into the Twin Bridge Road facility. This began a decade of great growth and service in our community. The year 2018 moved us to a number of locations as we continued our Weare ministry. After a year of supportive leadership with two interim pastors, God led Brock Mawdesley to be our new pastor in September of 2019. As of October 4, 2020, we are blessed to meet in the Knox building on Cross Rd. in Weare. As we seek God's will in providing us a permanent church building, we press on and look forward to what God has in store for us in the days ahead
Sundays
9:00 AM Sunday School
10:00 AM Worship
6:00 PM Bible Study
Wednesdays
6:30 PM Prayer Meeting
Worship God obediently.
Share Jesus Christ faithfully.
Serve God and others devotedly.
Equip God's people purposefully.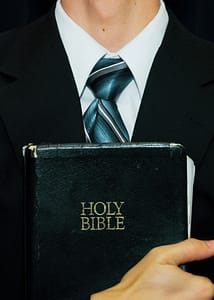 Village Chapel Baptist Church has enjoyed a heritage of godly pastors. In 2002, our church was founded by Pastor Andy Dean who led us faithfully for 16 years. In 2019, Pastor Brock Mawdesley was elected as our new pastor and he shepherded our church for over three years until the Lord called him on to a new ministry. As of June 2023, our church once again finds itself without a pastor. We covet your prayers as we seek God's will for the next man of His choosing.